As the leaves change color and the air grows crisp, it's time to give some extra TLC to our skin. The Midwest's colder months can be harsh on our complexions, making it even more important to seek the expertise of skilled estheticians. These skincare specialists are the unsung heroes of healthy, glowing skin. Let's delve into why regular visits to an esthetician are a must and how The Salon Professional Academy Fort Wayne can help you achieve your skincare goals.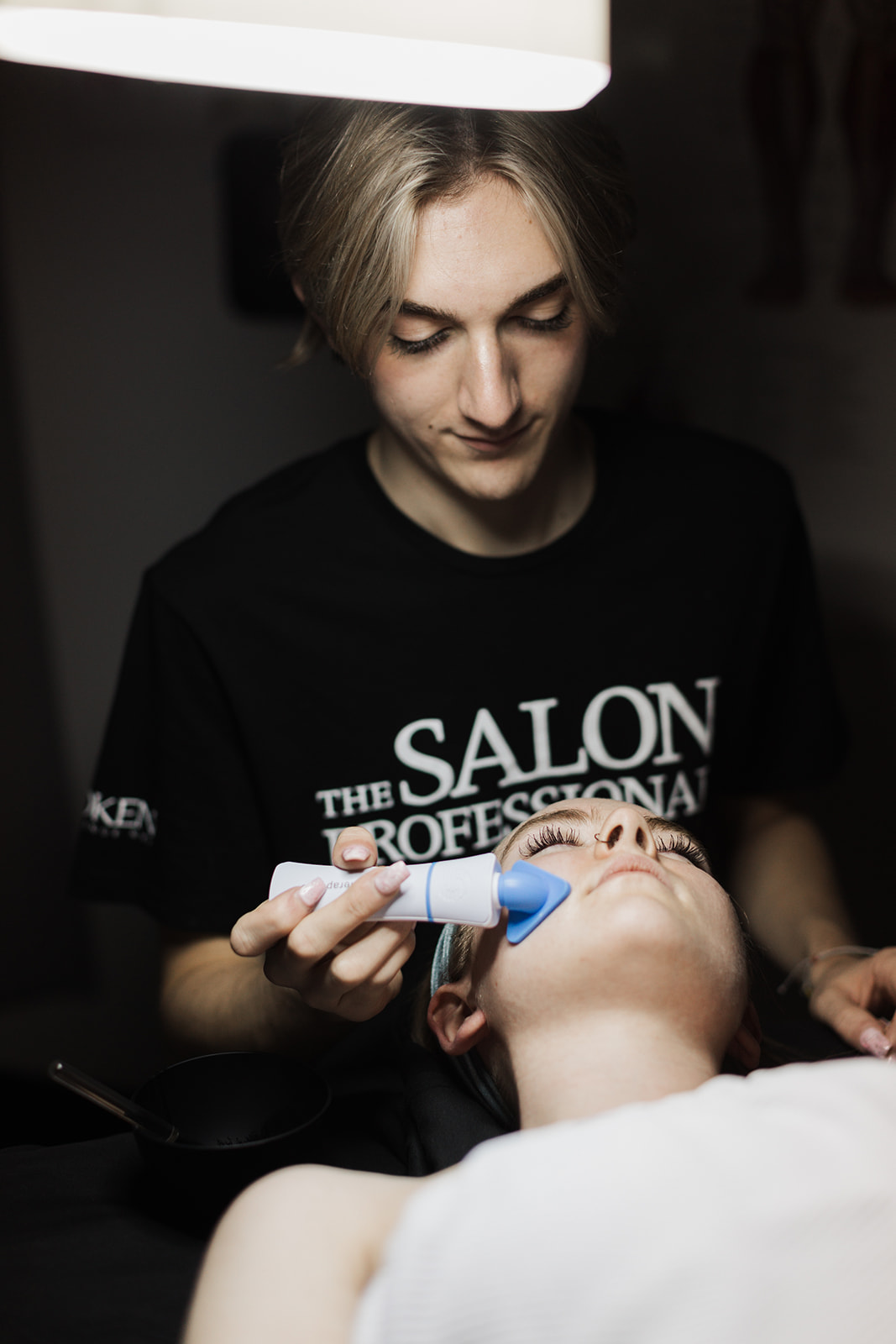 The Power of Estheticians
 Estheticians are professionals dedicated to enhancing the health and appearance of your skin. They possess a wealth of knowledge on skincare products, treatments, and techniques, making them your go-to resource for achieving and maintaining a luminous complexion. 
 Benefits of Regular Esthetician Visits
Personalized Skincare Routine:
Estheticians are skilled at assessing your skin type and condition. They'll create a tailored skincare regimen that addresses your specific needs, ensuring you get the best results possible. 
Deep Cleansing and Exfoliation:
Regular facials and treatments performed by estheticians deeply cleanse and exfoliate your skin, removing impurities and dead skin cells that can clog pores and lead to breakouts. 
Stress Relief:
A visit to an esthetician isn't just about skincare; it's a holistic experience. The calming environment, soothing treatments, and skilled hands of an esthetician can melt away stress, leaving you feeling rejuvenated. 
Anti-Aging Expertise:
Estheticians are well-versed in the latest anti-aging techniques and products. They can recommend treatments and products that combat fine lines, wrinkles, and other signs of aging. 
 The Midwest Winter Challenge
 The frigid temperatures and dry air of Midwest winters can wreak havoc on our skin. Estheticians are equipped with the knowledge and tools to help you combat these challenges. 
Hydration is Key:
Estheticians emphasize the importance of hydration during winter. They can recommend specific moisturizers and treatments that lock in moisture, preventing dryness and flakiness. 
Combatting Winter Redness:
Many people experience increased redness and irritation during the winter months. Estheticians can suggest calming treatments and products that soothe and balance the skin. 
3. Preventing Winter Acne:
Contrary to popular belief, acne can worsen in winter due to increased dryness. Estheticians can advise on non-drying products and treatments that target acne without over-stripping the skin. 
 A Glimpse into Esthetics History
 Esthetics has a rich history dating back to ancient civilizations. The Greeks, Egyptians, and Romans all valued skincare and beauty rituals. Over the centuries, esthetics evolved with advancements in science and technology, leading to the sophisticated practices we have today. 
The Salon Professional Academy Fort Wayne: Your Gateway to Radiant Skin
Through the month of November, we will be offering a Pumpkin Spice Mocha Facial and Back Treatment bundle for just $60. Keep a look out during the winter months for our holiday-themed bundles which include a Cranberry Chocolate or Peppermint Chocolate Facial and Back Treatment—both only $60 each!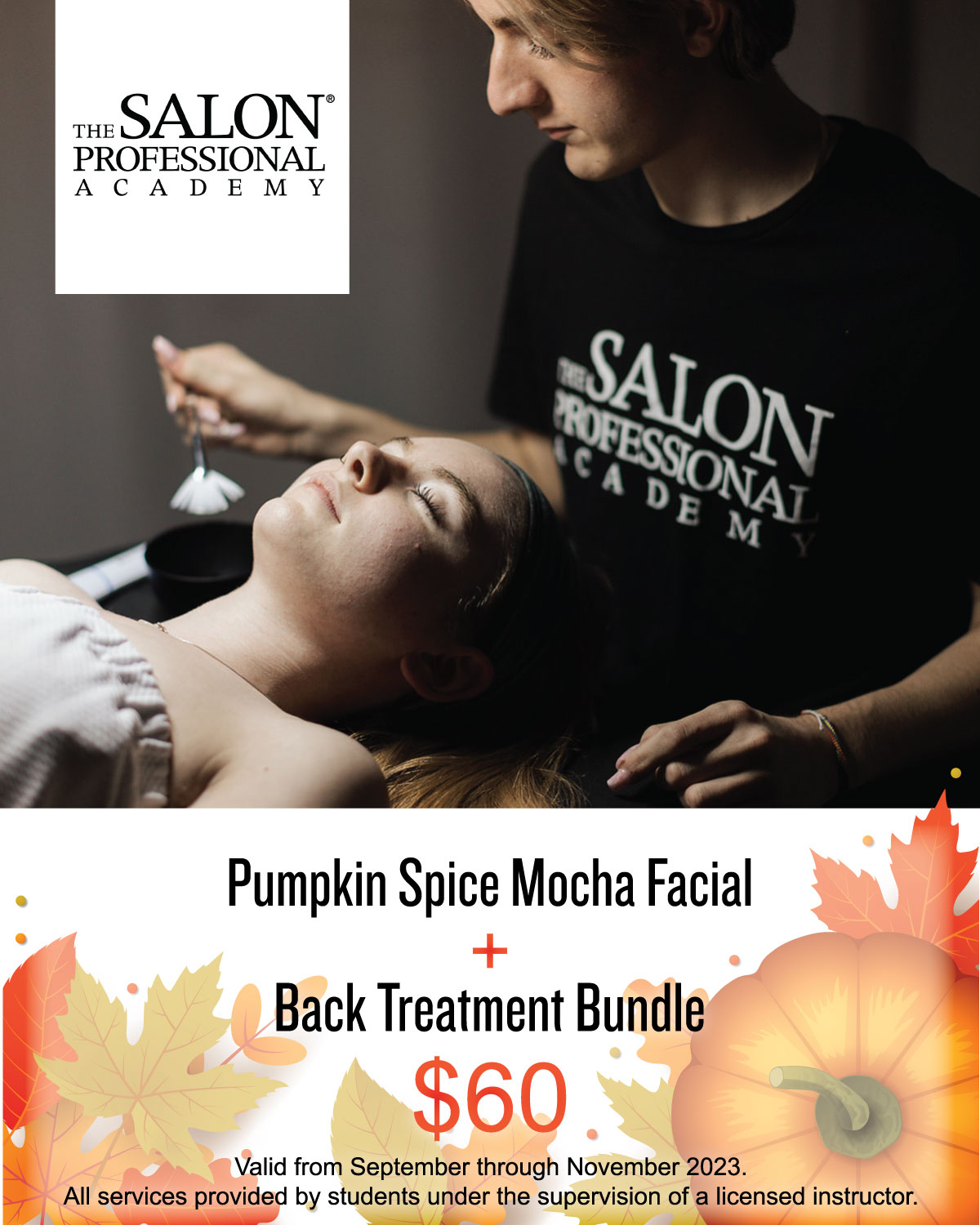 The Salon Professional Academy Fort Wayne offers a comprehensive Esthetics concentration that equips students with the knowledge and skills to become proficient estheticians. Their state-of-the-art facilities and experienced instructors ensure a top-notch education. 
To learn more or schedule a tour, reach out to Lisa in Admissions at (260) 209-1220. 
In conclusion, estheticians play a crucial role in helping us achieve and maintain healthy, glowing skin, especially during the challenging colder months in the Midwest. Regular visits to these skincare specialists can make a world of difference in your complexion. Consider scheduling an appointment with one of our talented students at The Salon Professional Academy Fort Wayne to embark on a journey towards radiant, beautiful skin. Contact Guest Services to schedule an appointment today at (260) 755-3374. Your skin will thank you!