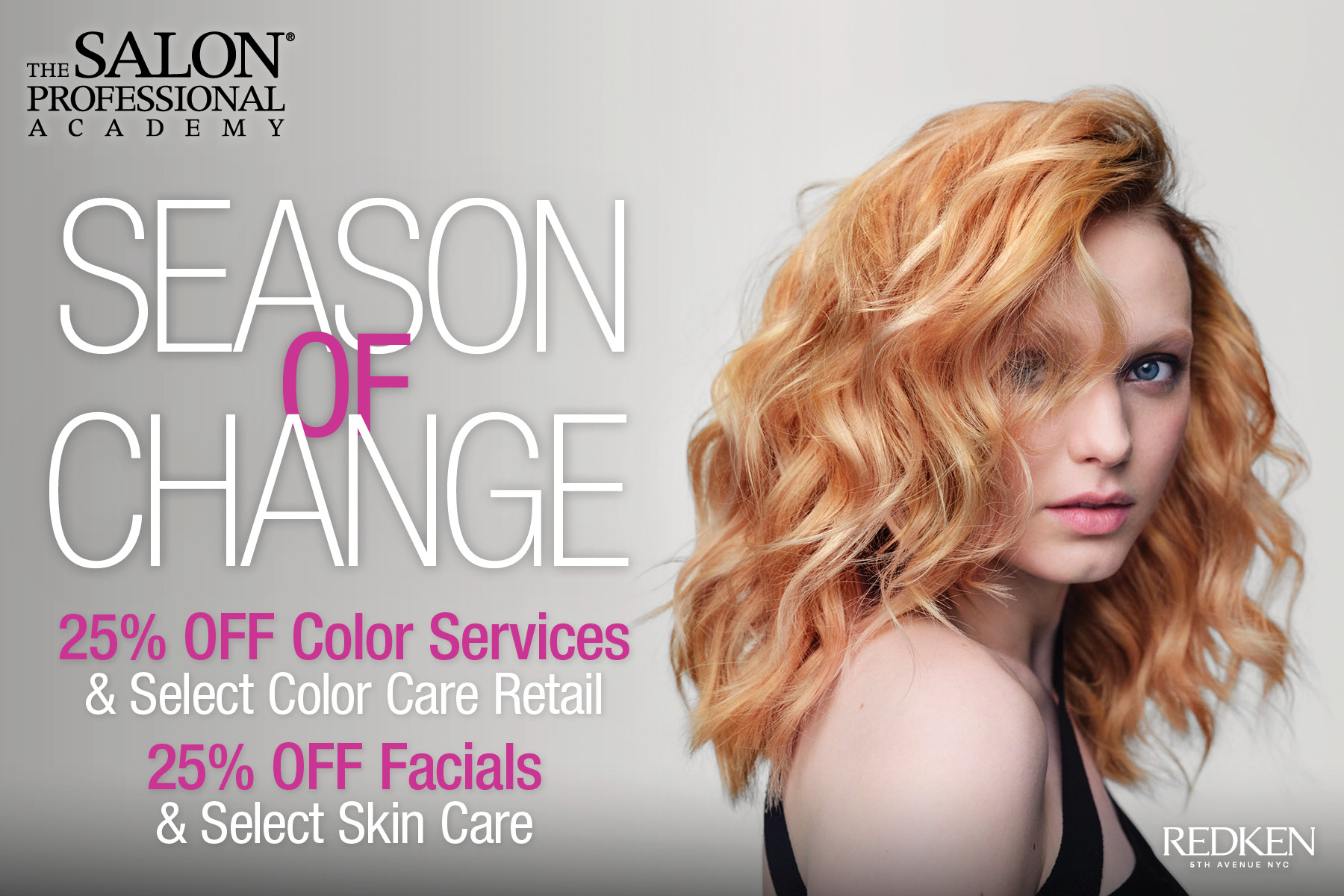 Hello, fabulous hair and skin lovers!🧡💆‍♀️💇‍♀️As the leaves start to change, it's time to embrace a new look and fall head over heels into the season of change with The Salon Professional Academy Fort Wayne (TSPA)!
🔥Hot Deals for a Cool Season 🍁
We're turning up the heat this fall with some deals that will make you want to jump into a pile of leaves in excitement!
During the month of September, we are offering:
● 25% OFF Hair Color Services: Ready to transform your locks into stunning fall hues? Let our talented students add some autumn magic to your hair!🍂💇‍♀️
● 25% OFF All Redken Products: That means you can keep your fresh color looking vibrant longer with our select range of color care products at a discounted price!💖🎨
● 25% OFF Facials: Give your skin the love it deserves this fall with our soothing Advanced and Prescriptive Facials, now at a steal!💆‍♀️🍁
● 25% OFF All Circadia Skin Care: Keep your skin glowing even as the temperature drops with our select range of skin care products, and save BIG!✨🌬️
🎁The Gift That Keeps on Giving🎁
But wait, there's more! Pre-book your next service before December 22 and receive $5 off!
🚀Ready to Fall into Fabulous?🚀
It's time to cozy up to the idea of a new look. Book your appointment today and let's welcome the fall season together with style and savings!
Valid 9/1-9/30. Discount applies to all select, regular-priced hair and skin products. Cannot be combined with other discounts. All services are provided by students under the supervision of licensed professionals. Pre-book your next service before 12/22/23 and receive $5 off (minimum $20 service).