In a world that celebrates diversity, it's essential that we equip parents with the knowledge and skills to care for and style all types of hair, especially textured hair. The Salon Professional Academy Fort Wayne recently hosted a groundbreaking event, Texture Love, with the goal of educating parents on the best practices for textured hair care. The event was led by the academy's dedicated educator, Brittani, and owner, Kerri, with the support of some of our own TSPA students and was a resounding success, leaving attendees feeling empowered and informed.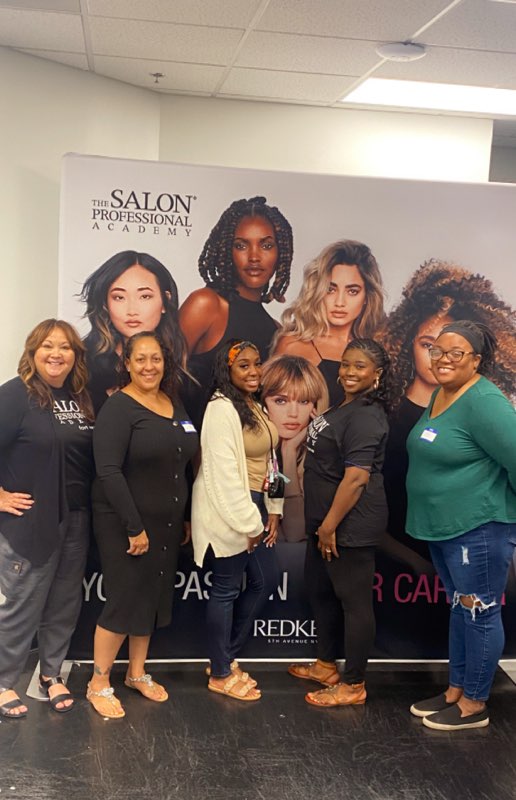 Informative Demonstrations
Texture Love kicked off with live demonstrations, where parents witnessed firsthand the techniques and products needed to care for textured hair. Brittani, with her wealth of expertise, guided attendees through each step, providing invaluable tips and tricks. The students were also there to help guide attendees, which helped them practice their own skills with textured hair. From cleansing to styling, parents gained confidence in handling textured hair, learning how to nurture its unique beauty.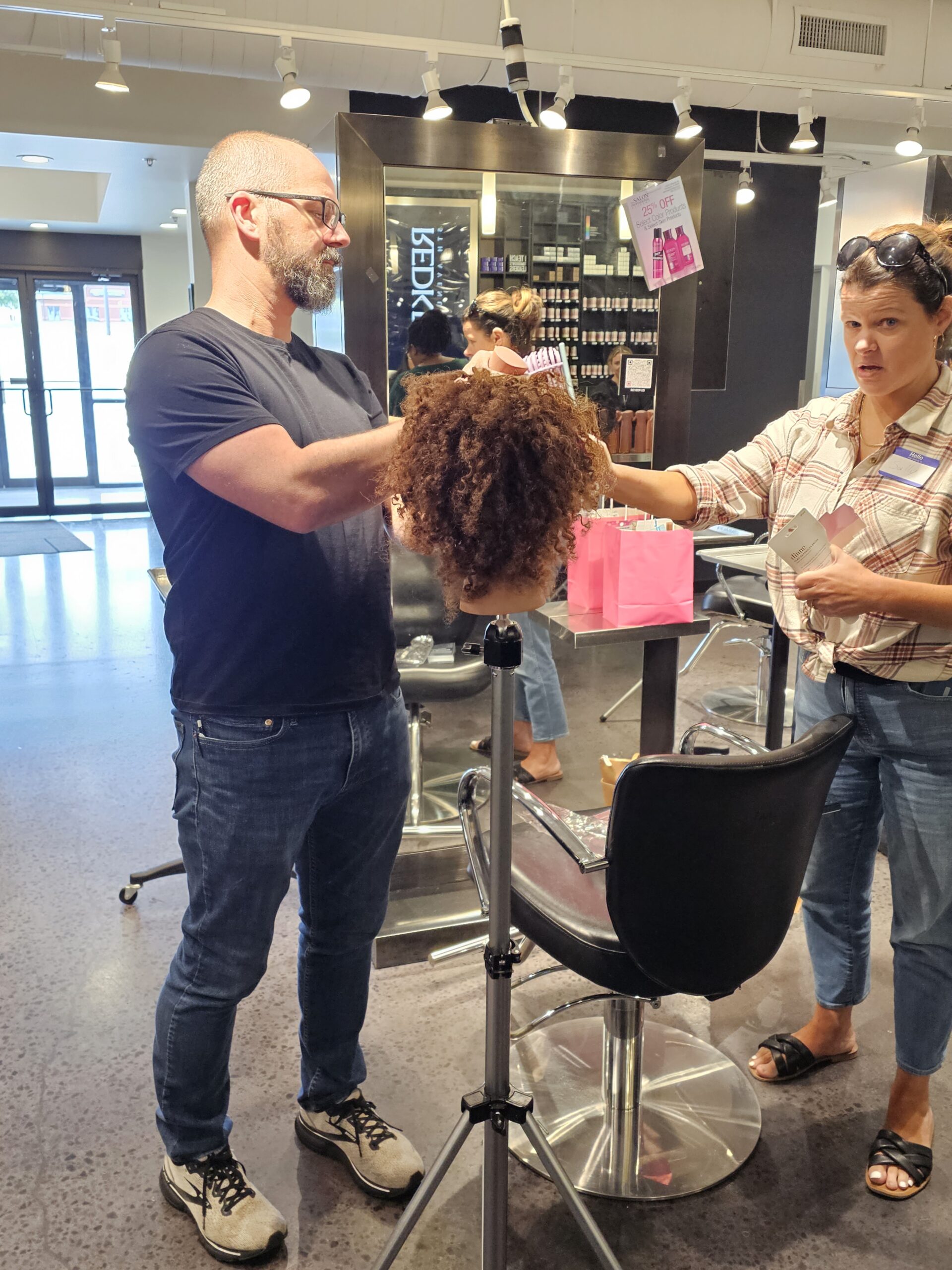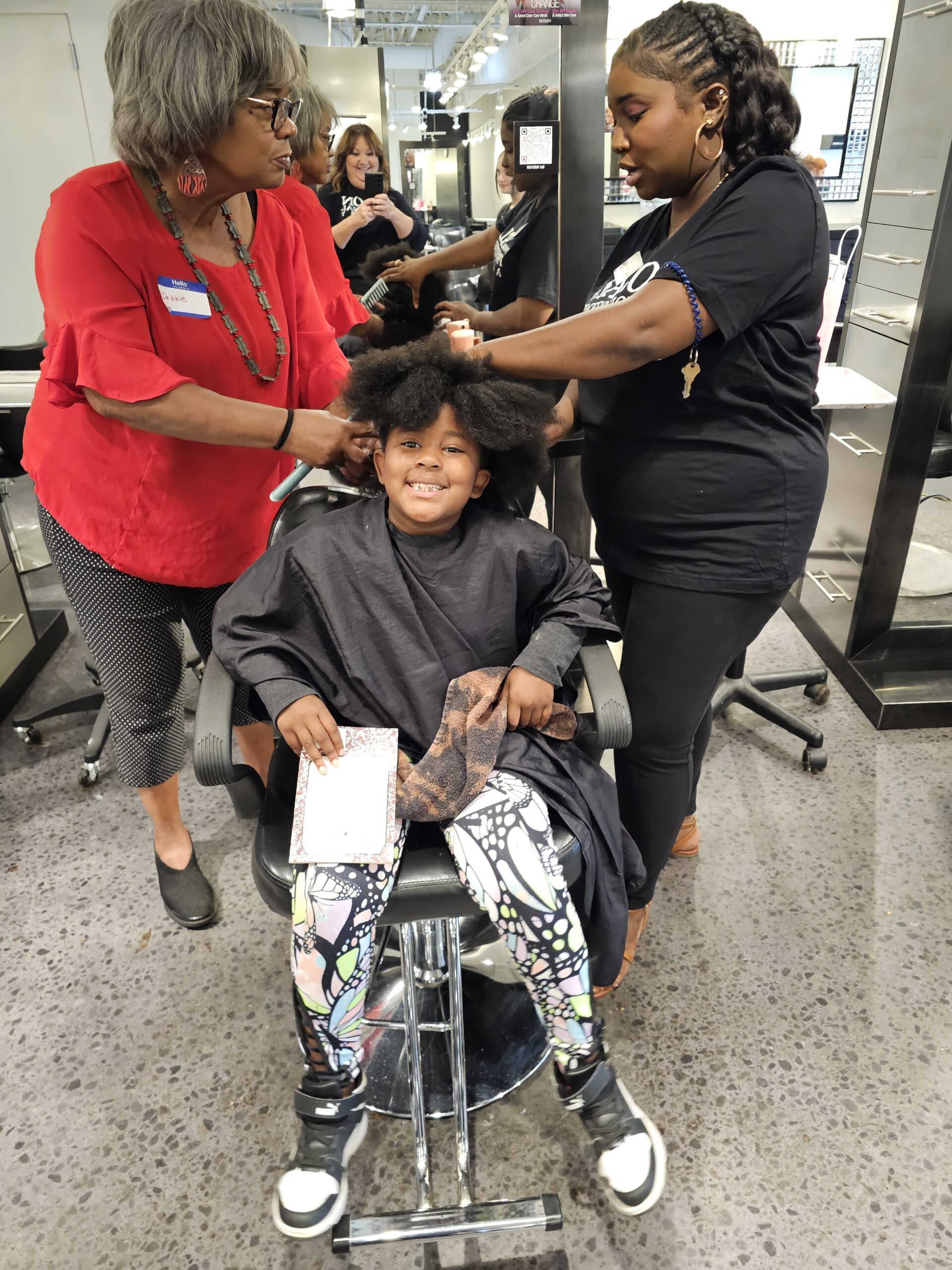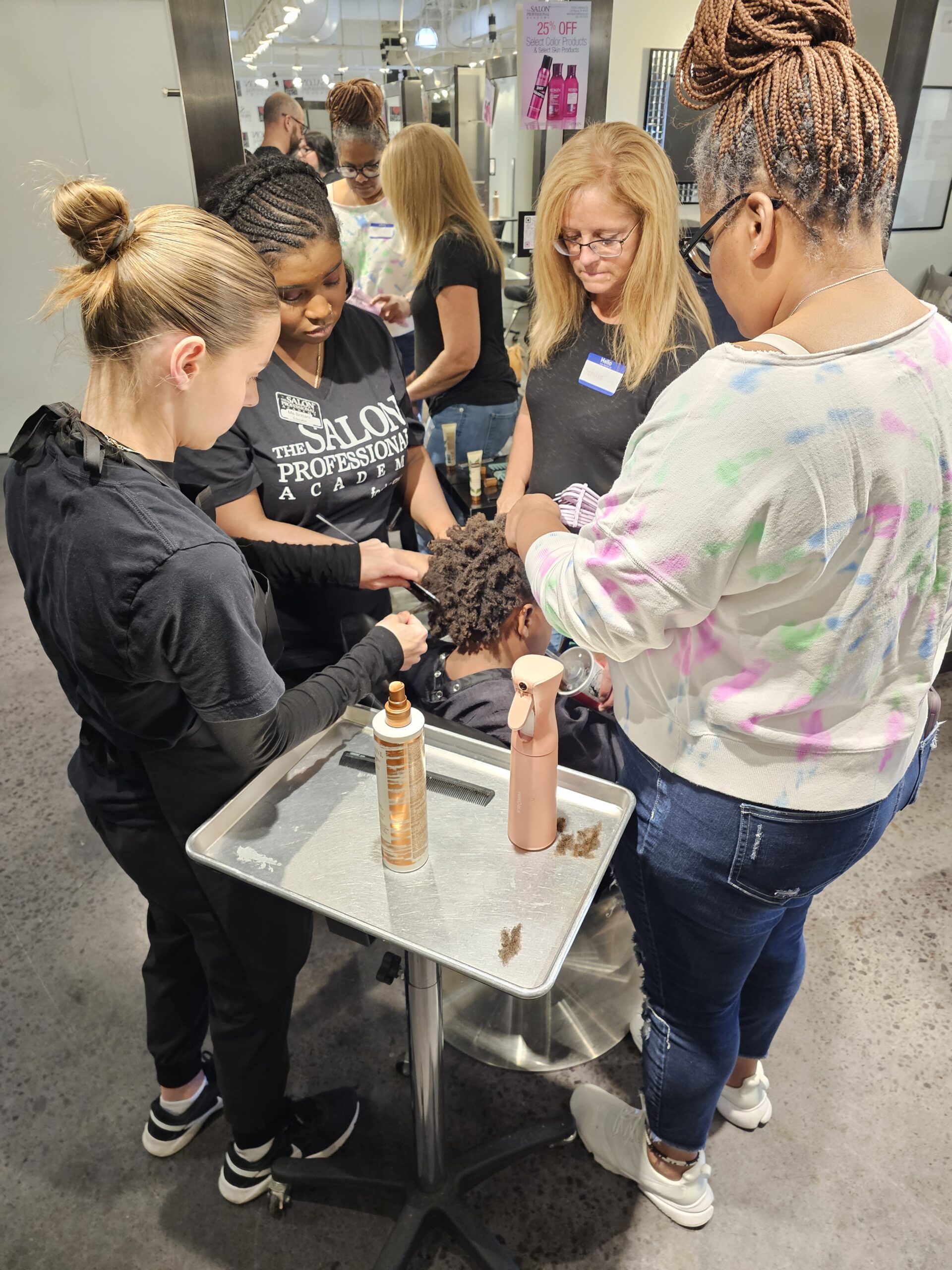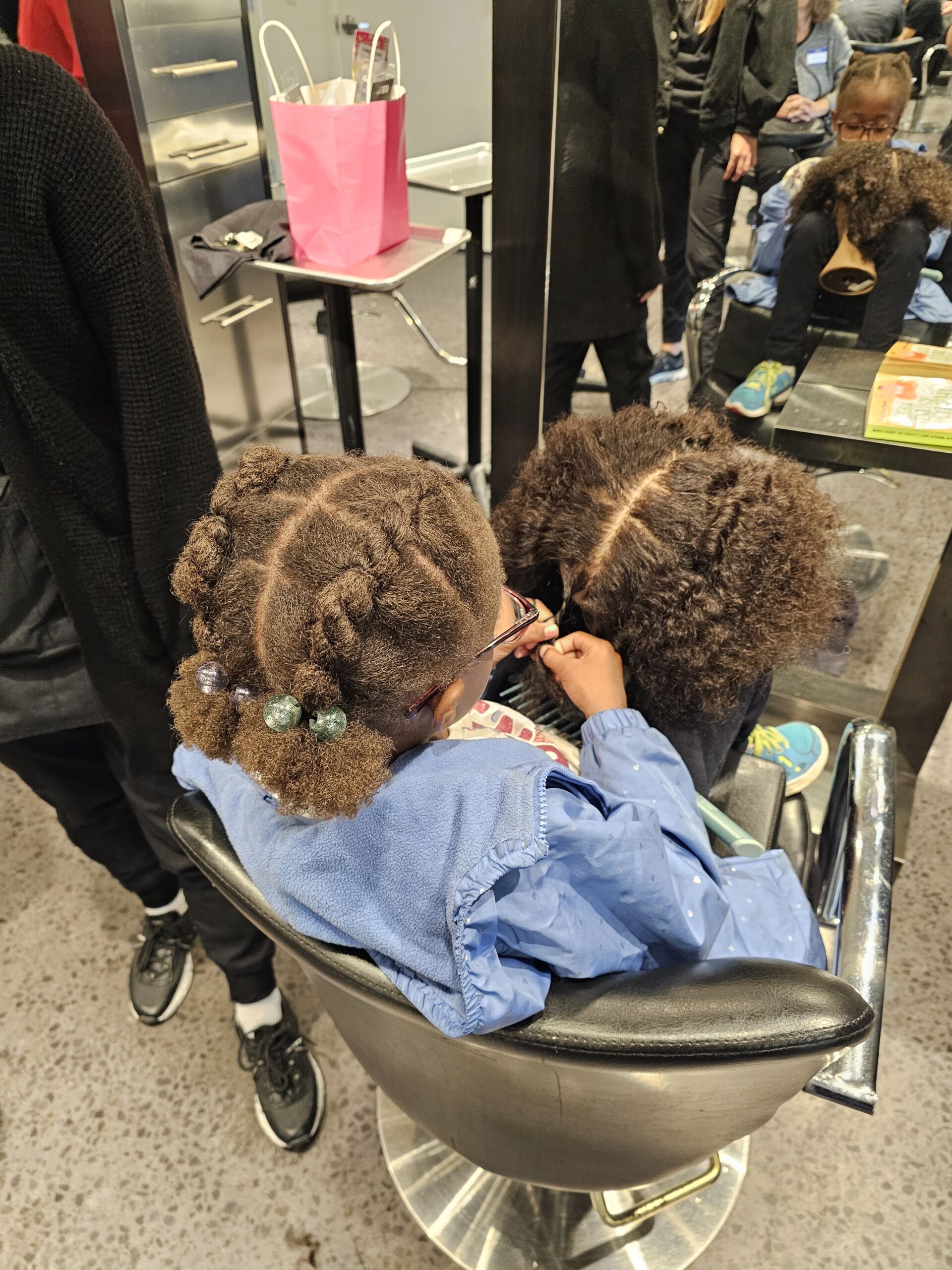 Educational Videos for Ongoing Learning
Recognizing the importance of ongoing education, the event also featured a curated selection of videos. These resources serve as a valuable reference for parents, ensuring they have a comprehensive understanding of textured hair care. Whether it's revisiting a specific technique or exploring new styles, these videos will empower parents to continue their journey in textured hair care long after the event concludes.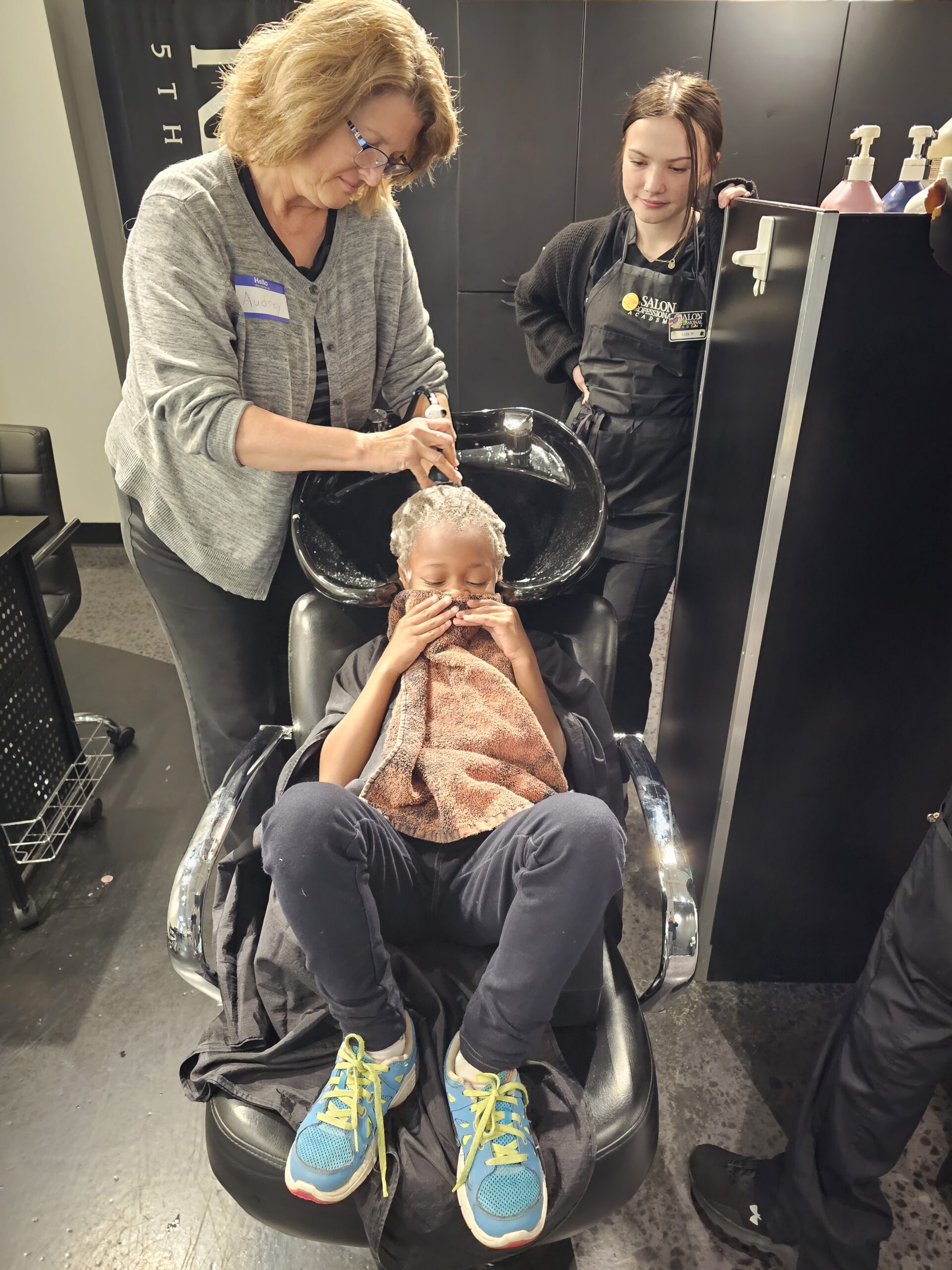 Empowered and Inspired
The feedback from attendees was overwhelmingly positive. Parents left the event with newfound knowledge, feeling equipped to care for their child's textured hair with confidence. They expressed gratitude for the personalized attention and hands-on learning experience provided by Brittani, Kerri and the TSPA Students. Many shared how this event had bridged a gap in their understanding of textured hair care, leaving them inspired to embrace and celebrate their child's natural hair.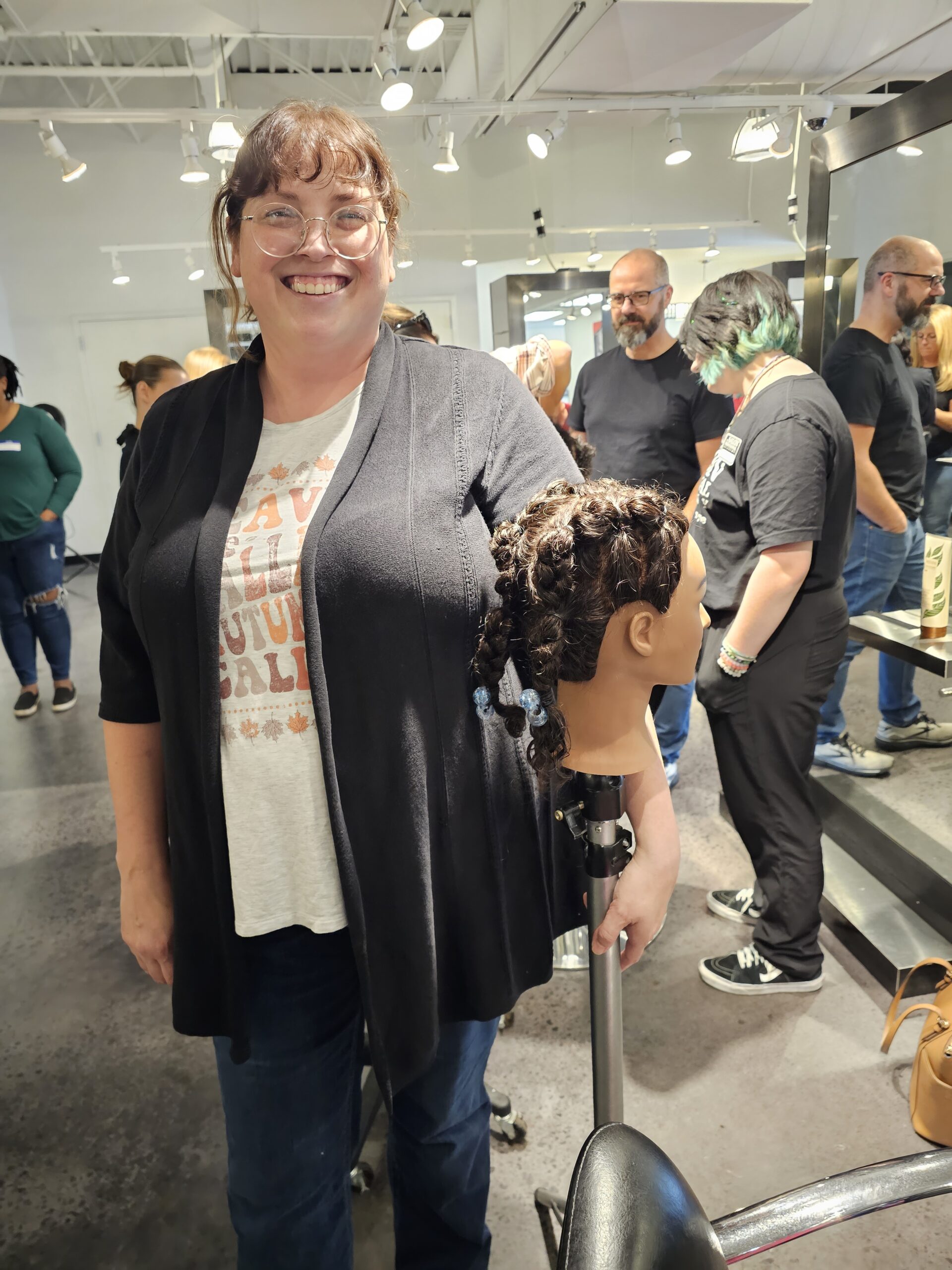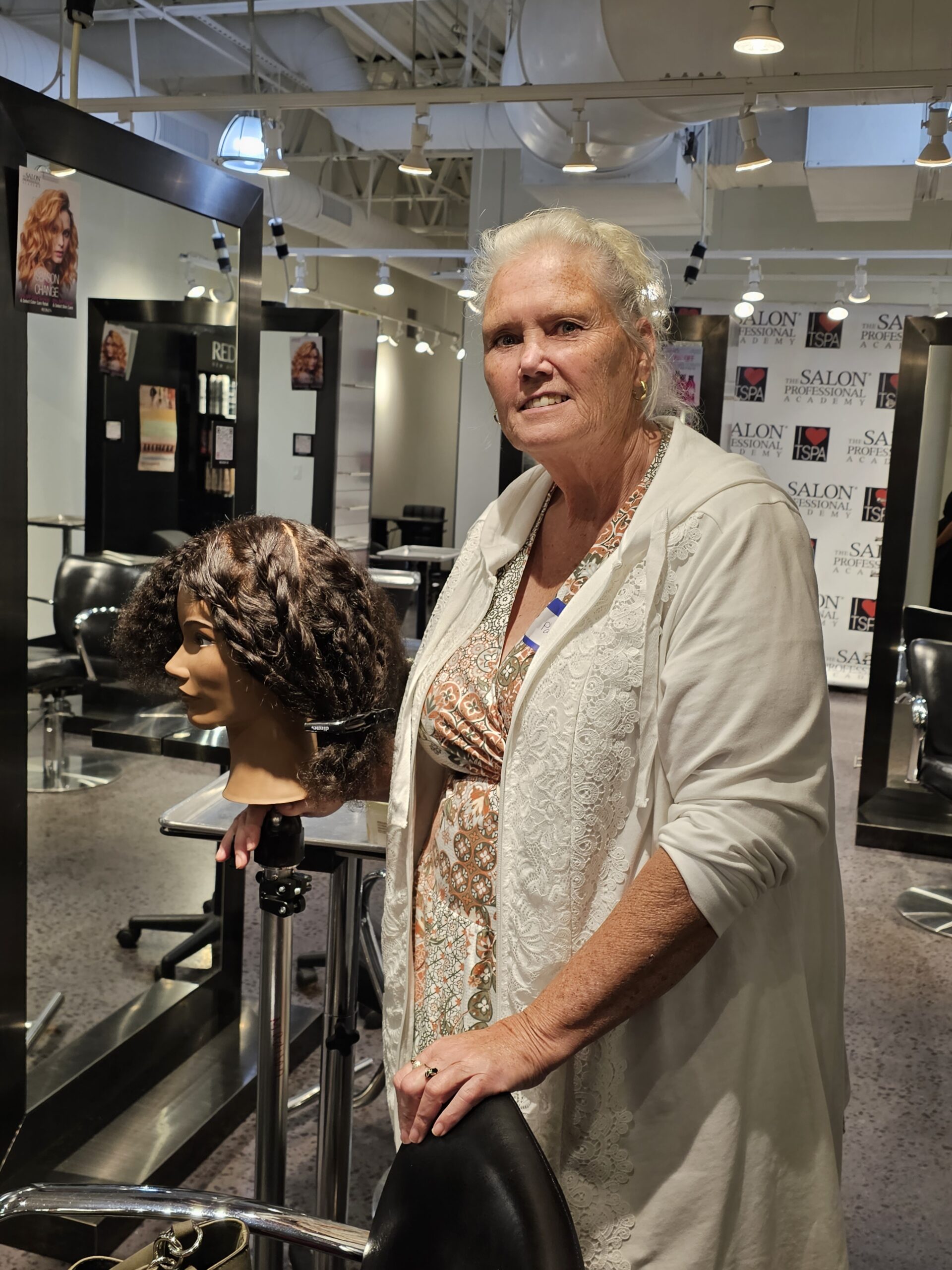 Swag Bags Overflowing with Generosity
As a token of appreciation for attendees' participation, generous donations from Mizani, Fort Wayne DCS, Fromm Beauty, SalonCentric, and owner Kerri filled swag bags to the brim. These carefully curated products are not only a gesture of gratitude but also valuable tools that parents can use to continue their textured hair care journey at home. From specialized shampoos to nourishing treatments, these gifts are a testament to the community's commitment to supporting parents in their pursuit of knowledge.
Enriching Lives and Giving Back
The Texture Love event at The Salon Professional Academy Fort Wayne is more than just a gathering; it's a testament to the academy's dedication to enriching lives within the community. By equipping parents with the tools and knowledge they need to care for textured hair, we are fostering a culture of inclusivity and self-acceptance. This event is a powerful reminder of the impact education and empowerment can have on families, as they come together to celebrate their unique heritage and embrace their natural beauty.
The Resounding Praise for Brittani
One of the standout aspects of the Texture Love event was the unwavering support and admiration for educator Brittani. Her depth of knowledge and genuine passion for textured hair care shone through, leaving attendees inspired and eager to implement what they had learned. Brittani's approachable and patient teaching style made complex concepts accessible, ensuring that parents left the event feeling not only informed but also supported on their textured hair care journey.
A Request for More
The success of the Texture Love event has resonated deeply within the community. Attendees have expressed a strong desire for this event to become a regular occurrence, highlighting its significance in bridging the gap in textured hair care education. The Salon Professional Academy Fort Wayne is committed to meeting this demand, reaffirming its dedication to empowering parents and celebrating the beauty of textured hair.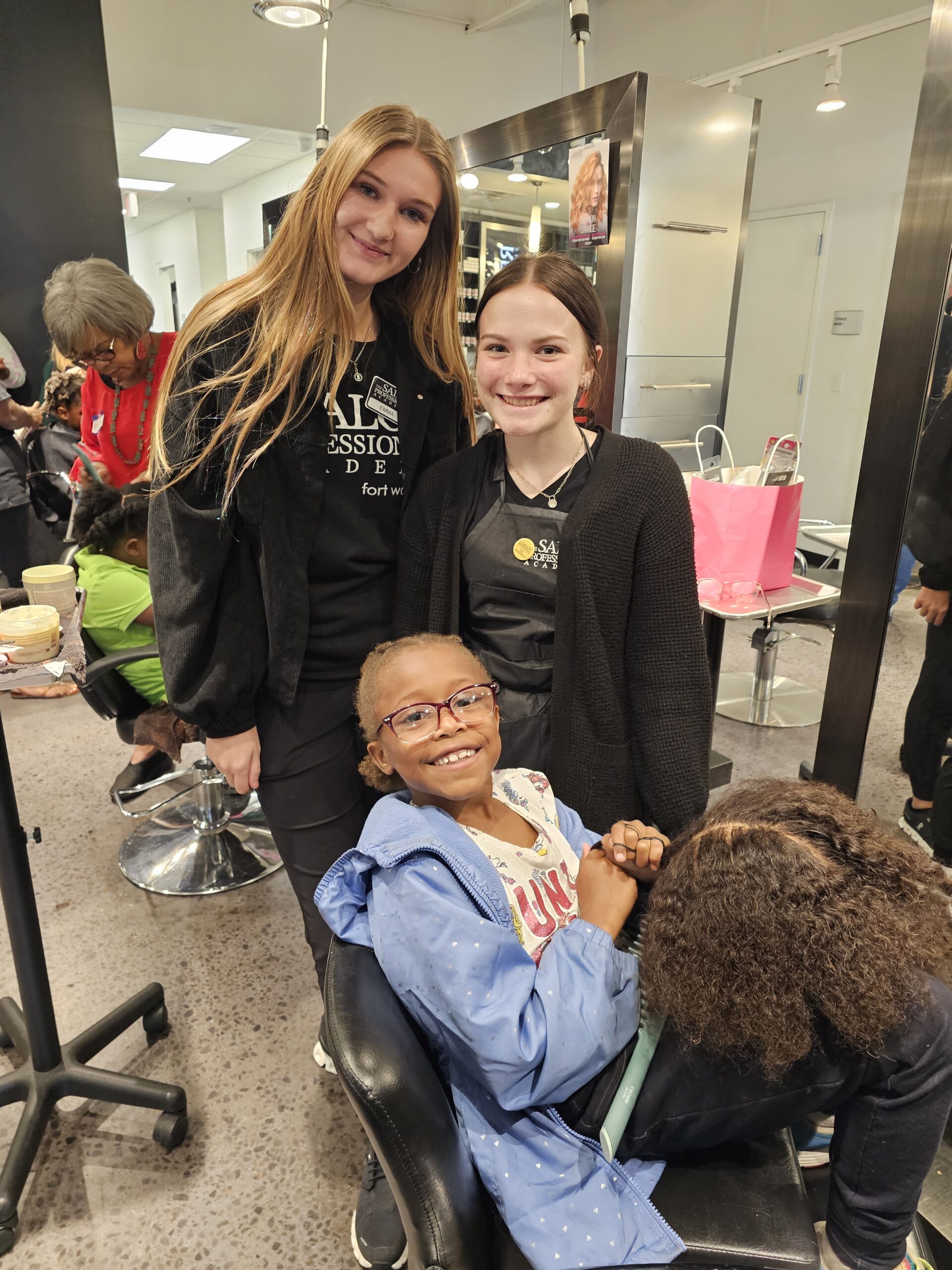 In summary, the Texture Love event at The Salon Professional Academy Fort Wayne stands as a testament to the transformative power of education and community support. Under the guidance of educator Brittani and owner Kerri, parents left the event feeling confident and empowered in their ability to care for and style textured hair. With an overflowing swag bag of products generously donated by industry leaders, attendees have tangible tools to continue their textured hair care journey. This event has not only enriched lives but also created a ripple effect of inclusivity and celebration within the community. As requests for future events pour in, it's clear that Texture Love has touched the hearts and minds of all who attended, leaving a lasting legacy of empowerment and education.
To view some educational videos about how to properly detangle and shampoo textured hair, click here.
To learn how you can become a student at The Salon Professional Academy, call Lisa in Admissions at (260) 209-1220 for more information or to schedule a tour.